Testimonial
A big thank you goes to Steve Butala and Jill Dewitt over at LandAcademy.com who tought me to buy land and sell it on the internet. Also the crowd at SuccessPlant.com for answering lots of my questions along the way. Would love to hear your story and post some pictures of what you are building!
"I'm so happy I'm shaking."
"Luke, has been a pleasure to work with on purchasing my first piece of California land. Thank you for your help!!"
"Hello Luke, I just wanted to Thank you for providing this great opportunity for me. I really like your website and YouTube channel. I wish I could have seen one of your awesome videos on the property I recently purchased. If you could, please send me any and all information you have regarding the property, it would be sincerely appreciated. I hope to make another purchase someday. Keep doing such an earnest job.  Once again, Thank you,  John"
Featured on LandStay.com as their "Hump Day Special" where land promoters go to buy their land at wholesale prices
"Many thanks and God bless. I plan to buy more from you. You're the best."
"Great. Thanks Luke, you made this an easy transaction. I greatly appreciate it."
"DEAR MR LUKE SMITH THANK YOU VERY MUCH FOR YOUR HELP TO CORRECT THE DEED I TALKED TO KRISTINE IN ELKO COUNTY AND SHE INFORMED ME THAT DEED HAS BEEN RECORDED IN MY TRUST NAME I WISH YOU VERY MUCH SUCCESS IN YOUR BUSINESS AND HAVE A BLESSED DAY REGARDS YOUSUF"
"THANK YOU! Great choice and excellent service, Luke! We'll watch for the deed. Have a great day!"
"Thank you luke for a great experience Thus far. I will refer you to many more people in the future. Thank you again."
"I recently purchased a property from Luke Smith. I had many questions and Luke answered them promptly. He even helped me do research that he really didn't need to do for me. I feel Luke went a one and beyond. I will not hesitate to purchase land from him again. Thanks Luke!"
again, thanks so much for all your tremendous help. you're a total gift bro
To all of you at RuralVacantLand.com, I am very much looking forward to getting out there! I have to tell you, that you have made me quite happy. It will be a bit of a drive for me, and I expected this at the price range that I needed to go with.
Teddy 4/7/2017
I am very proud to say i am taking my first step towards buying my first property this would have never been possible if it weren't for you and the services you offer to every day working class people like me. Thank you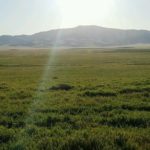 Bill
Thanks for you help Luke, as you can see from these pictures, it is very beautiful there. Almost scary being so far from anything else!
Quoted by Timothy
I can't take the Georgia traffic It's brutal